As follow-up to the earlier post, New Red Dead Redemption on Video Game Horizon, this site is "rounding up" a number of the current rumors regarding a coming sequel to the acclaimed Western video game. Released in 2010 by Rockstar Games, Red Dead Redemption is set in 1911 as the Old West fades and both government control and industrialization begin to encroach upon the West. Playing as John Marston, a reformed outlaw made by the US government to track down his former gang, gamers explore geographic regions that include the Great Plains, the desert southwest, and areas of Mexico. With both single-player and online multi-player modes, gamers encounter a range of characters and mission scenarios that are grounded in the historical North American West. Over 13 million copies of the game were sold within 18 months of its release. Red Dead Redemption won the 2010 Spike Video Game Award for "Game of the Year".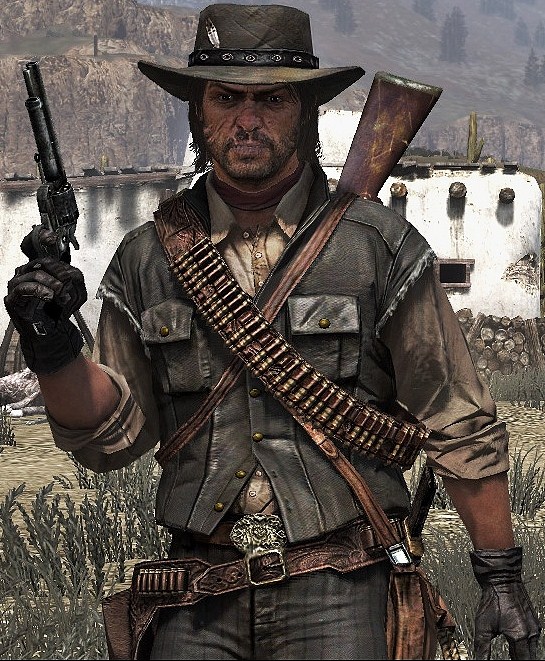 The following statements concerning a sequel (or will it be a prequel?) are considered "unofficial":
Potential November 2015 release.
It will not be called Red Dead Redemption 2. One rumored title is Red Dead Revolution.
The time period will be set at beginning of the US Industrial Revolution. Note: The first Industrial Revolution in America followed that of Great Britain, and is generally classified as occurring between 1820 and 1870. A "Second Industrial Revolution" then took place in the United States between 1870 and 1914. It is unclear which revolution is being referred to in this statement.
Co-op game-play will be a key feature.
The follow-up will be released for PC (personal computers) in addition to being available for Microsoft's Xbox One and Sony PlayStation4 gaming systems. Red Dead Redemption was released for the previous generation consoles, Xbox 360 and PlayStation4, and was not available for PCs.
A re-master of Red Dead Redemption will be released in March 2015 for Xbox One, PlayStation4, and PC.
Take-Two Interactive, the company that distributed Red Dead Redemption, has stated that further announcements will be made in the coming months.
This writer believes that Red Dead Redemption (2010) remains one of the most important – if not THE most important – Western of any medium within this generation. The game introduced a new and typically much younger demographic to the Western genre and in a larger sense, to the history and issues of the North American West itself. Here is an introduction trailer for the 2010 game (note: mature images & language):
(Copyright – Chad Beharriell)