A date has now been announced for the DVD release of Season Two of A&E's acclaimed Western mystery series Longmire. This contemporary Western is set in present-day Wyoming and is based upon the popular Craig Johnson novel series of the same name. Warner Home Video will release Longmire – The Complete 2nd Season on May 13th as a 3-disc set.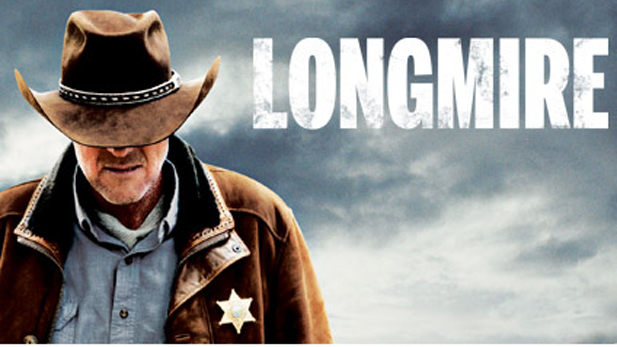 Robert Taylor stars as the title character, Walt Longmire, a widowed sheriff in the fictional county of Absaroka. Lou Diamond Phillips plays a Cheyenne named Henry Standing Bear, who is Longmire's closest friend. The show features a strong ensemble cast that includes Katee Sackhoff, Bailey Chase, Cassidy Freeman, and Adam Bartley.
The upcoming DVD set will include all 13 episodes of the 2nd season and features an extended "Director's Cut" of both the 7th episode and the season finale. A bonus featurette entitled Testing Courage: The Storm Defines the Man is also included.
Westernsreboot.com has reviewed a number of episodes of the series since its launch in 2012 and one of Longmire's strength is to incorporate contemporary issues into its dramatic framework. For an example of such from the show's second season, visit Longmire Riding Strong.
Shooting for Season Three is slated to begin in March. Further information about the series can be found at this official link: A&E's Longmire.
(Copyright – Chad Beharriell)